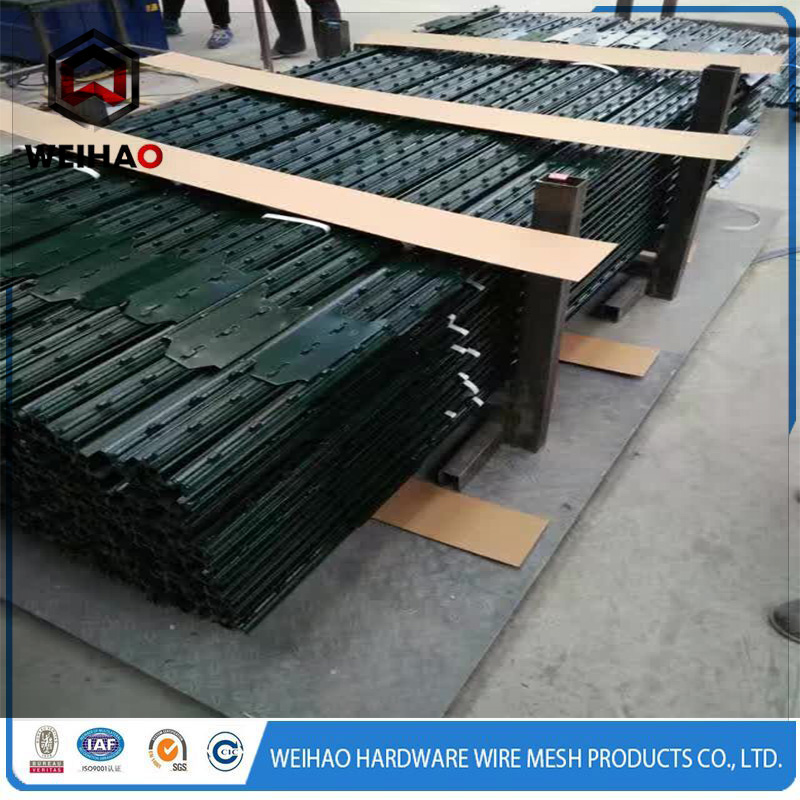 Detailed Specification:
1)Type: Y Post, T Post, Star Picket
2)Length: 0.45-2.4m
3)Weight: 1.58-2.04kg/m
4)Surface Treatment: Galvanized and PVC Coated
5)Packaging: 10pcs/Bundle, 40bundles; 400pcs/Pallet
6)Usage: Livestock, Cattle Fence, Farm, Gardens, etc.
7)Main Export: Australia, New Zealand, European Countries.
8)Applications:
a). We produce fence post for protective wire mesh fencings of express highway and express railway;
b). wire Mesh Fence posts for security fencings of beach farming, fish farming and salt farm;
c). Wire mesh fence posts for security of forestry and forestry source protection;
d). Fencing posts for isolation and protecting husbandry and water sources;
e). Fencing posts for gardens, road and houses.

*Related Products:T Fence Post,T Fence Pole,T Shaped Post.