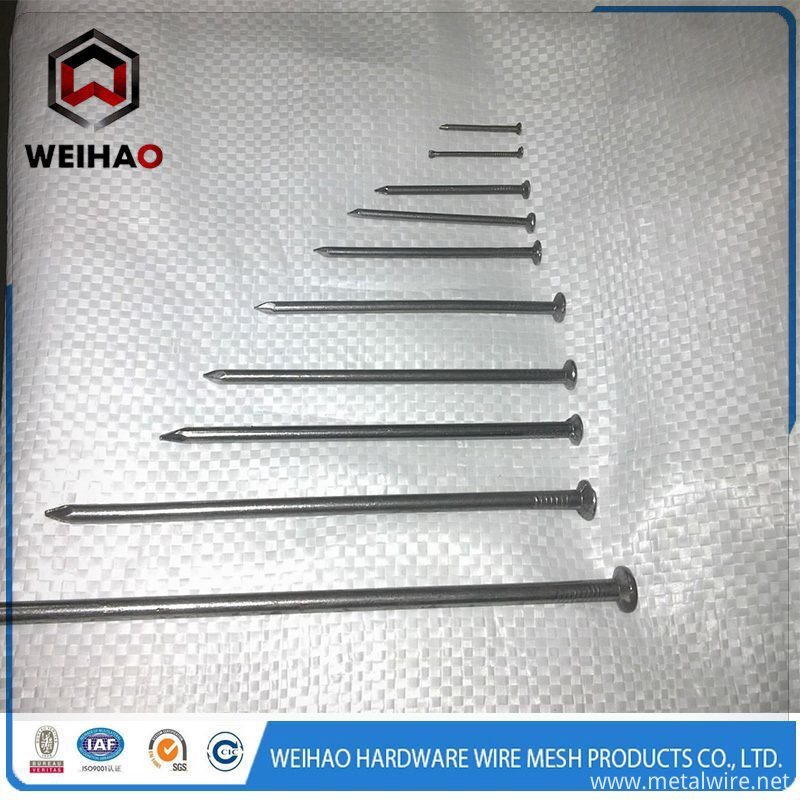 1.The types of common nail : Polished common nail, galvanized common nail
2.Materials : low carbon steel Q195 or Q235
3.Hot sale Sizes: 2×25mm,2.5×50mm,3.4×65mm,4×75mm,4.5×100mm,4.5×125mm
4.All the sizes we can supply are : 1/2"-6"
5.Packing : 1. 25kg/carton ( in bulk)
2. 20kg/carton ( in bulk)
3. Can packing as customers` requirment
6.Performance: ductile bending ≥90°, the surface after polishing and electroplating, strong resistance to corrosion resistance, Rust resistance.
7.Strength: about 500 ~ 1300 mpa
8.The production process: With High Quality wire rod wire drawing , the thickness of wire rod is 9.52mm-88.90mm
9.Product features: flat cap, round bar, diamond, pointed strong, smooth surface, rust.
10.Product usage : the product is suitable for hard and soft wood, bamboo pieces, ordinary plastic, wall foundry, repairing Furniture, packaging etc.Widely used in construction, decoration, decoration and renovation.